A Q&A with our agent, David Steinmetz.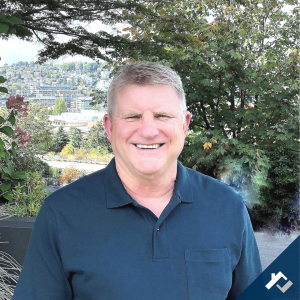 How long have you been in property management?
19 years total, I've been at JMW for 13 years, since it started.
What's the best part about working in Property Management?
I'd have to say, the best part is the wide range of people you meet in this job. From clients to tenants, you meet people from all walks of life.
What's the best part about working with JMW Group?
Definitely the support from the office and Mike [our designated broker]. Always there for my questions and concerns. We work together to proactively work on processes for the whole office to be better at what we do.
What's a question you get asked all the time about what you do?
People tend to ask me, "Is it hard?" [laughs].
How do you answer that question?
[laughing] I tell them, "it's a commitment." Which it is.
What's the advice you give all your clients?
My advice is, rarely do major problems occur with tenants.
What do you wish property investors knew before they talk to you?
Landlord tenant laws.
In what neighborhoods do you mostly work?
I work in North Seattle. I live in North Seattle, so it's easy to get to my meetings and the properties when things arise.
What's your favorite thing(s) about those neighborhoods?
Really that it's close to me, but for tenants and clients, I'd say the best part is the convenience to downtown. It's a lot closer than you'd think with the express lanes and public transit options.
When you have free time, how do you spend it?
Relaxing.