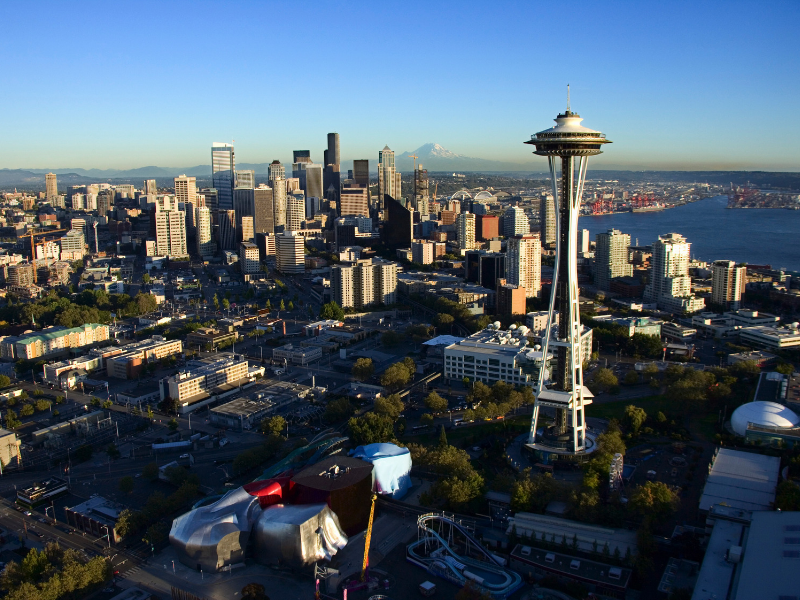 Seattle City Council's recent vote gives homeowners more flexibility to rent their Additional Dwelling Units (ADU's) or Detached Additional Dwelling Units (DADU's) and less barriers to build new ADU's.
Here's what the legislation does:
Increases the number of dwelling units allowed per lot from 1 to 2 units.

Either 2 Attached ADU's or 1 ADU and 1 DADU

Think: Main house, 2 basement studios OR Main house, Basement Studio, and Apartment above the detached Garage

Takes away the off-street parking requirement that was a major barrier for a lot of homeowners who wanted to add an ADU before this legislation.

ADU's maximum size is raised from 800 sq ft to 1,000 sq ft

Most importantly: homeowners do not need to live on the property in order to rent out the ADU(s). This means, if the property has multiple dwelling units on the property the owner could rent all three of those units at the same time.
Why ADU's?
This legislation is one of the recommendations from the Housing Affordability and Livability committee (HALA) in 2015. These changes will keep the look and feel of the single-family neighborhoods while making them more accessible and allowing more flexibility for homeowners.
City Councilman Mike O'Brien wrote in an emailed statement: "This legislation creates modest but meaningful changes to provide flexible, affordable housing options for families, homeowners, and renters while still preserving the look and feel of single-family neighborhoods."
An Opportunity for Landlords
This is great news for homeowners who felt stuck by their tenant in their basement, as this new legislation allows them to move more freely and rent out both spaces if they want to move. For investors who want to maximize their rental property, this allows for multiple opportunities to earn income on one property.
Opposing organizations fear investors will take over single-family homes, and large Wall Street Investors will ruin Seattle's single-family neighborhoods. Windermere Chief Economist, Matthew Gardner, spoke on that in an interview with Crosscut saying that's not likely to happen.
Also mentioned in that interview – costs of building a basement unit or backyard cottage can get to $100,000 and $250,000 respectively. This isn't something big investment builders are willing to do on a perfectly good single-family home. But, for homeowners who already have half of it all set up, costs could be more affordable, not to mention when the investment dollars are coming right back in rental income, it makes more sense for the "mom and pop" shops to take advantage of the legislation. These are likely people who care about the look and feel of the neighborhood, so they aren't going to go out and change the whole face of their home, rather, they'll follow the vibe of the neighborhood.
Is this right for you? 
If adding a tenant to your current ADU or adding an ADU to your property are things you're interested in learning more about, contact a JMW agent today to chat about your options.